Spotting Fake/Photo-shopped Credit Cards
If you receive credit cards via fax or email, carefully study the front and back of the credit card for errors. Zoom in on your computer to better read the fine print.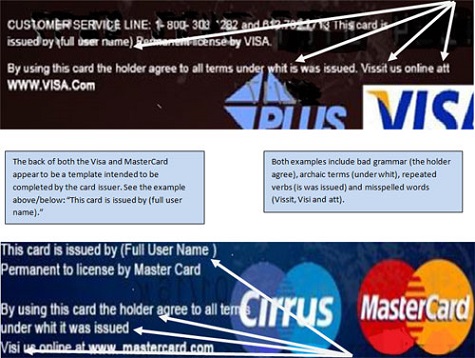 Here are some tips for spotting fake credit cards:
Enlarge each of the copies you receive via email, and examine the areas of each document looking for changes in fonts, uneven alignment of data, misspelled words, etc.
Check for a signature. Do not accept unsigned credit cards!
The signature box may have been altered if there are white areas or erasures in the box.
Check for fuzzy copies or if the only things not fuzzy are the entries (i.e., embossed credit card number, date of expiration).
Is required information missing or wrong (e.g., magnetic stripe appears below the signature box, expiration date is missing, signatures or CVV codes are missing)?
Don't be fooled by fraudulent cards! If you have any questions concerning a card, contact ARC's fraud prevention team at fifp@arccorp.com or 703-816-8137.
About ARC:
ARC powers the U.S.-based travel industry with premier business solutions, travel agency accreditation services, process and financial management tools, and powerful data analytics. In 2013, ARC settled $86 billion worth of carrier ticket transactions for more than 9,400 travel agencies with 13,000 points of sale. By providing world-class business services and products, ARC enables participating agencies and 200 carriers to focus on what's important—increasing their revenue. Established in 1984, ARC is headquartered in Arlington, Virginia. For more information, please visit www.arccorp.com.